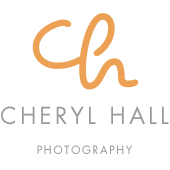 With holidays on the minds of so many, I thought today would be a great day to roundup the 5 professional tips & tricks for creating amazing photo greeting cards that I shared last year on the
CHP Facebook page
. With preparation and a few simple steps you can create a beautiful card for your family this year.
TIP #1 GET CLOSE
Don't be afraid to snuggle up and get close. Getting close allows more natural expressions to shine through and creates a beautiful tight composition to your image.
TIP #2 USE GREAT LIGHT
Pick a spot in your house with lots of indirect natural light from a window or doorway. Using flattering soft light creates gorgeous pictures!
TIP #3 SKIP THE GROUP PHOTO
Taking a group photo of the kids can be rather crazy and produce less than great results. Why not take great photos of each one them individually? This not only can be more successful but also shows each child's unique personality.
TIP #4 WEAR COMPLEMENTING OUTFITS
One of the most common questions I'm asked is "what should we wear for out photo shoot?" I recommend wearing items that complement each other but don't match exactly. Try to have everyone in the same tonality. I encourage you to have different outfits and textures, but keep within 2 or 3 common colors. Most of all, wear what you love because it shows in your expression!

TIP #5 PRINT WITH THE PROS
You've gotten all the great family shots that you need for your card, now comes the really fun part: designing and printing. I recommend
Minted
for those who enjoy choosing a layout themselves and ordering online. Prefer personal service? Adele at
The Write Touch
will expertly guide you through the process of selecting and printing beautiful custom photo cards. No time to wait for custom-printed cards? See the fine folks at
Huron Camera
to get professional-quality prints made, then simply pop them into store-purchased holiday cards designed for this purpose (available at most department and stationary stores). Huron Camera prints photo cards too, and is a great option for keeping your printing business local.
Voila! Your holiday cards are now ready to go forth and spread holiday cheer to family and friends.
Greetings! I'm so excited about the launch of the all-new CHP website complete with the blog you are reading now. Thanks for stopping by!

This blog will be all about the people, places, and perfectly beautiful things that make my job as portrait photographer, wife, and mom so much fun. Future blog posts will answer frequently asked questions from clients in greater depth than what is found on the Q&A page of the CHP website, share sneak peeks of adorable faces from select CHP portrait sessions, provide inspiration for displaying your photographs at home, and share the inside scoop on enjoying the best of food and good times while traveling the globe with kids. As a Chicago native, I am particularly keen to shed light on some of the hidden gems just waiting for families to discover in the Windy City.

I'd love to hear from you with your thoughts on the new website or this blog. Include your comment below, stop by the CHP Facebook page, send me a tweet, or a good old fashioned letter in the mail. However you do it, I'd love to hear from you!

Warmly,
Cheryl