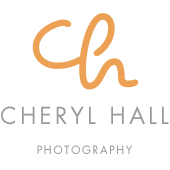 I read a book last year that has really stuck with me. It's a book about those little things that mean a lot and offers practical ideas for squeezing more of those things into everyday family life.
HAPPIER AT HOME : Kiss More, Jump More, Abandon a Project, Read Samuel Johnson, and My Other Experiments in the Practice of Everyday Life
by Gretchen Rubin
It is the type of book that can inspire a reader who has only a few precious moments to read at a time. Because I love the work I do as a family photographer, two passages really jumped out at me. Here are two of my very favorite quotes from the book:
Page 32:
"...happy families tend to display large numbers of photographs in their homes."
Page 147:
"...looking at photographs of beloved people is an easy way to engineer a mood boost."
After working with hundreds of families to create gorgeous photo displays and acting as curator of the rotating Hall family photo exhibit in my own home, I know how much happiness great photos, if within sight, can bring.
This is the image that greets me each time I walk into the foyer of our home. I placed this photo there because I wanted it to be the last thing I see before I leave in the morning and the first thing I see when I return home at the end of a busy day. Seeing this photo grounds me every time and evokes wonderful memories, giving me a feeling of joy and comfort whether I am coming or going.


Where space allows, I like to display photo groupings, such as this one in our den. I love to see the memories of my three daughters as little ones in groupings like this all around the house. As the girls grow and become who they are meant to be - lovely, curious, and uniquely themselves - my walls and shelves of photos grow too!
I couldn't agree with Rubins more when she makes the point in her book that photos can bring happiness to a family if they are seen. And that is the tricky part, isn't it? In this day of digital cameras, smart phone cameras, Facebook and Instagram, many of us are sitting on a mountain of digital images but the photographic print is becoming less and less common. The moment we step away from our devices and into the real world of enjoying life with our family, the images have slipped from our minds.
So what is a busy family to do? Rubin made two wonderful (and easy!) suggestions that I would like to pass along to you with my own twist.
READY, REVEAL, ROTATE, REPEAT
Take the time to choose a few favorite images, perhaps based on a holiday theme or a favorite summer vacation spot. Get them ready to display in your home by having prints made and choosing simple and elegant frames. Reveal them together as a seasonal display. Because they are fresh and novel, they will be seen rather than fading into the visual background. After the holiday or season has passed, pack them away for next year and repeat the process, rotating in a new set of photos.
PAINLESSLY PURGE AND PRINT
Got fifteen minutes? Rubin was overwhelmed by the sheer number of digital images waiting to be edited and put into albums. Rather than tackle the whole job at once, she got through it in daily bursts of activity. You can do it too. Set a timer for 15 minutes once a day and repeat daily for a painless way to purge the bad and print the good into photo books. After the albums are complete, simply handwriting a quick caption is all that it will take to hold onto a memory forever.
I'd love to hear your thoughts! Would you like to give these ideas a try? What are your favorite ways to display great family photos in your happy home?
Photo credits for Hall family portraits featured in this post
Foyer: photo by
Jinky Art
Den, top row, left to right: photos by
Cheryl Hall Photography
,
Jinky Art
,
Marc Hauser Photography
, and smithwrightphotography.com.
Den, bottom row, left to right: photos by
Cheryl Hall Photography
Greetings! I'm so excited about the launch of the all-new CHP website complete with the blog you are reading now. Thanks for stopping by!

This blog will be all about the people, places, and perfectly beautiful things that make my job as portrait photographer, wife, and mom so much fun. Future blog posts will answer frequently asked questions from clients in greater depth than what is found on the Q&A page of the CHP website, share sneak peeks of adorable faces from select CHP portrait sessions, provide inspiration for displaying your photographs at home, and share the inside scoop on enjoying the best of food and good times while traveling the globe with kids. As a Chicago native, I am particularly keen to shed light on some of the hidden gems just waiting for families to discover in the Windy City.

I'd love to hear from you with your thoughts on the new website or this blog. Include your comment below, stop by the CHP Facebook page, send me a tweet, or a good old fashioned letter in the mail. However you do it, I'd love to hear from you!

Warmly,
Cheryl