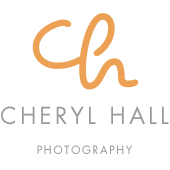 July 24, 2016

filed in
Parents
,
Community
What an honor it was to be featured as a guest on Bellinda Ellsworth's inspiring podcast, "Work from your Happy Place". In just 22 short minutes, we covered everything from inspiration to organizing for business success to what it means to provide outstanding customer service to overcoming obstacles in pursuit of life's passions.


I hope you enjoy the podcast. If you have a moment to leave a comment below, I'd love to hear what "Working from your Happy Place" means for you!
November 20, 2013

filed in
Children
,
Community
The Emerson Troupe Players present their upcoming musical Joseph and the Amazing Technicolor Dreamcoat on Friday and Saturday this week. It's an incredible show, with singing and acting performances that will amaze you! Here's a little sneak peek of the show from last night's dress rehearsal.
Performances are Friday November 22nd at 7pm and Saturday November 23rd at 2pm
at the Washington Street Education Center in Chelsea, Michigan. For information on tickets and the theater location, visit the
Emerson School Theatre Arts webpage
.
Make sure you
GO, GO, GO, GO!